At Aussie Leisure Loans we pride ourselves on providing quality finance solutions for recreational vehicles including the Fifth Wheel RV.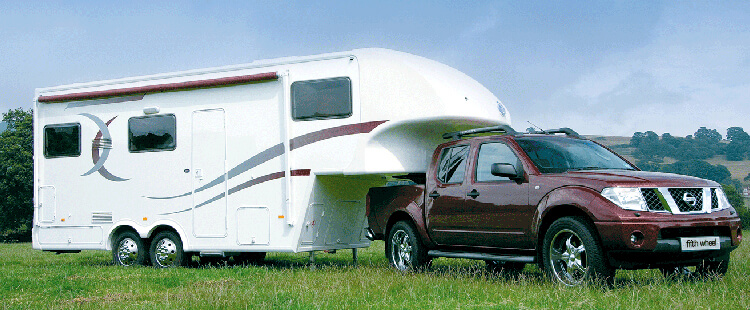 Fifth Wheel Caravan Loans & Finance
We can finance brand new fifth wheel hitch caravans, as well as a used one from the dealer or second-hand private sales including fifth wheelers purchased from auctions. In many cases our fifth-wheel trailer loans don't require a deposit, so you can get out and about much sooner.
When it comes to purchasing a new or used Fifth Wheeler, it is important to get the right one for you, but it is paramount to get the right 5th Wheel RV loan that will suit you and your situation. No matter what your financial position or work situation, we will take your individual circumstances into consideration in order to secure the best 5th Wheel Caravan finance to get you out and exploring as quickly as possible.
We have long term associations with a vast range of trusted lenders, along with a unique buying power that allows us to negotiate great interest rates when you apply for a Fifth Wheel Caravan loan.
Not sure about your price range? Try our RV finance calculator. For the best deals on RV finance, get in contact now to secure your Fifth Wheel Hitch loan.
What is a Fifth Wheel Caravan?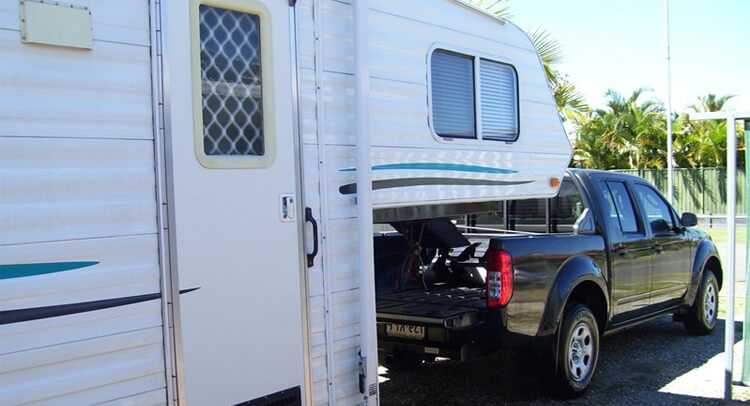 The Fifth Wheel Hitch RV (also known as a Fifth Wheel Caravan) is a towable recreational vehicle (RV) that connects a ute or tow truck directly above the rear axle using an attachment called a fifth-wheel hitch (this is the same hitch configuration used by commercial trucks & trailers).
This causes some of the connected trailer to overhang the tow truck, placing roughly 15 to 25% of the trailer's weight on the rear wheels of the towing vehicle. The Fifth Wheeler is towable which means it is classified as a caravan which differs from a motorhome.
Advantages of a Fifth Wheeler:
Easier and safer to tow than travel trailers/caravans, but requires more caution and skill than a typical motorhome.
Easier to reverse than a travel trailer.
Spacious, open floor plans.
Provides more interior space than a motorhome because it does not contain driving/engine components.
Has the most storage space for all trailer type RVs.
Tow vehicle can detach allowing local transportation.
What are you waiting for?
Whether you're planning the road trip of a lifetime or longing to escape the concrete jungle, stop dreaming and start exploring!
Call us on 1300 889 669 or use our handy form to apply online now!