Whether alone or with family and friends, an RV or motorhome lets you go on a road trip adventure or a peaceful getaway in total comfort.
These leisure vehicles are a home away from home—on wheels! Finance your motorhome purchase with the help of Aussie Leisure Loans! We can assist you in finding the best, low-rate motorhome loans in Australia.
Get in touch with us and let's discuss your RV finance and motorhome finance needs today. Or apply online and we'll get back to you as soon as possible. Financing a motorhome has never been easier with Aussie Leisure Loans.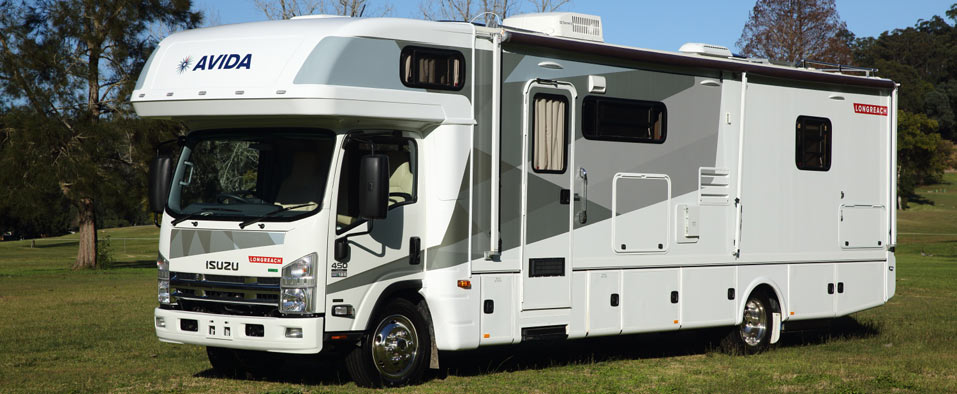 RV and Motorhome finance in Australia
One of the best things about getting RV finance or motorhome finance is that you can purchase your leisure vehicle without paying anything upfront. RV and motorhome loans work like car loans, so you don't have to deposit. Buy a motorhome right away!
Saving up for an RV or motorhome can take a lot of time. With an RV or motorhome loan, you can get all the benefits of a leisure vehicle without the wait. You can also manage your finances better with affordable loan repayments instead of making a huge one-off purchase.
As a broker, carloans.com.au (who power Aussie Leisure Loans) works with only the most trusted and respected loan providers in Australia. Because of our long-term associations with lenders and unique buying power, we can negotiate great interest rates on your behalf when applying for an RV or motorhome loan.
Use our online tools to make your RV and motorhome loan search easier
Our motorhome finance calculator is a useful tool to help you better understand your potential loan repayments. You'll see how factors like repayment frequency, trade-in value, balloon payments, and the like can affect the total cost of your loan and your repayment value.
If you want to have something more concrete, apply for a pre-approved loan. This can help you budget better and provide peace of mind while shopping for the perfect RV or motorhome.
Whatever your situation, whether working full-time or self-employed, we'll consider all your circumstances to help you get out on the open road with a minimum fuss.
Types of RV and motorhome finance
Aussie Leisure Loans can help you find the right loan to fit your motorhome needs and financial situation. Here are some RV and motorhome finance options available:
New RV and motorhome loans – If you're buying a brand-new RV or motorhome, this loan is the one for you. This is great for those who want to buy the latest RV model or upgrade their old motorhome.
Used RV and motorhome loans – This type of loan is for buying used or second-hand RVs and motorhomes. There are plenty of used leisure vehicles out there that are in great condition and at affordable prices.
Secured RV and motorhome loans – These loans use the RV or motorhome you purchase as collateral in case you don't make your repayments. Lenders usually give a higher loan limit to those taking out a secured loan.
Unsecured RV and motorhome loans—An unsecured loan does not require any collateral or guarantee. This type of loan provides more flexibility to lenders but often has higher interest rates.
Bad credit RV and motorhome loans – Having bad credit doesn't mean you can't get an RV or motorhome loan. There are plenty of bad credit loans available to cater to those with low credit scores.
Having trouble finding the best RV or motorhome loan?
Searching for the right loan to finance your RV or motorhome purchase is easier said than done. It's time-consuming and requires a lot of effort from borrowers. With so different loans available, even the most experienced buyers can get overwhelmed. This is where Aussie Leisure Loans steps in.
Aussie Leisure Loans will do all the heavy lifting while walking you through the whole loan application process. From finding the best loan to settlement, we'll be there every step of the way.