One of the greatest benefits of taking your RV on your camping trip is having a place to do your business in peace. Not everyone who goes camping is keen on using outhouses or worse, doing the number two in the wild. So a toilet in the RV is the perfect solution. However, some people are still hesitant about investing in and installing a toilet in their camper for a number of reasons including: expense, comfort, and upkeep.
In this article, we'll talk about the different types of RV toilets, their comfort level, price, and ways to safely dispose of septic waste.
Portable
These toilets are known for being affordable and convenient to use. For about $200, you can get a small plastic toilet with a removable waste tank. Because of its size, it can easily fit inside a caravan. However, this might be a bit too low for not-so-young campers. A good solution would be to place it on an elevated surface to make it easier to use for people of all ages.
Cassette
What makes this different from the portable toilet is that it can be flushed and it is usually permanently attached to one side of the shower room. Its bottom part can be detached and has a 20-litre capacity for waste. To avoid having difficulty emptying its tank, choose a model with wheels on the base, so you can just push or pull it instead of carrying all its weight.
Gravity Flush
These toilets are not very different from the ones we have at home. Its size can be a bit small but its height is ideal for most people. Plus it's always attached above the waste holding tank. Many like this system because doesn't require electricity and only uses a small amount of water. However, it needs regular maintenance to prevent mounding inside the tank.
Macerating Flush
This type of system makes cleaning so much easier. After flushing, the waste goes through motor-powered blades that turn it into a slurry. Because of this, only liquid goes to the holding tank which means, there's very little chance mounding would develop. One minor issue for some of its users is that its holding tank can take up more space when placed away from the toilet.
Composting Toilet
This toilet has two tanks: one for liquid and one for solid waste. You need to set which tank the waste will go to every time you use it. It uses electricity for its heater that processes the compost and for the fan that ventilates it. Though many users appreciate this system, some have complained about having to empty its liquid waste tank almost constantly.
Waste Disposal
Now that we have covered the RV toilets, let's move on to the part almost everybody dreads though they really shouldn't — waste disposal. RV toilets offer comfort and convenience but at the end of the day, they merely serve as a receptacle for the waste. Below are two of the most popular and easiest ways to dispose of the waste collected by your RV toilet. We promise you, it's not as gross as you think!
Toilet Chemical
Using this can break down waste faster and even deodorize it. A pack is good enough for 10-20 litres and best of all, it has eco-friendly versions. Treated waste could be safely dumped in a pit away from a water source. But keep in mind to only use the biodegradable kind. Toilet chemical packs are the perfect waste disposal method for caravanners who venture further into the wild and won't always have access to big caravan parks with designated dumping grounds.
Dumping Point

No matter what kind of toilet system your RV is equipped with, waste disposal is almost always easy when you have access to caravan parks or camping grounds. Dumping points are the designated spots for caravanners' septic waste. They are found in almost all big caravan parks. Usually, within the vicinity of these dumping points is a source of fresh, running water which you can use to refill and clean your tank with. It is relatively easy to spot with the help of big a sign no one can miss. For detailed information about where to find dump points in Australia, visit www.dumpoints.com.
Go Camping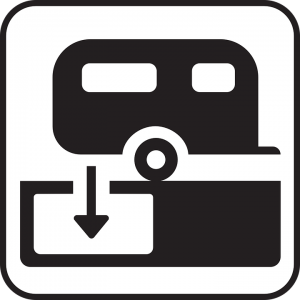 Outdoor adventures have never been more comfortable. RVs, caravans, and motorhomes in all sizes and designs are available at different price points so you are sure to find one that suits your needs and budget. Is finance standing in the way of your next big adventure? Talk to us at Aussie Leisure Loans so we can help you pick your gear and plan your trip. Find out more about our finance options or call us today on 1300 889 669.