The Campervan & Motorhome Club of Australia (CMCA) has over 66,000 members and is considerably the largest RV club up in the southern hempishere. The CMCA run all kinds of social events for members across the country including the much loved and attended Rallies.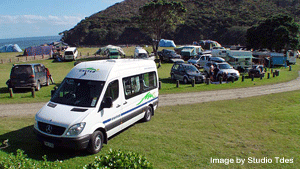 From October 26 to 1 November, the CMCA will be running the 30th National Rally 'Amazing Albany' in Western Australia.
The Rally is open to CMCA Members with many opportunities to lock in powered sites and to pick up on special accommodation offers from providers nearby.
The days are jam packed with activities run over the 7 days including:
Day Tours – Highlights of Albany, Winery Indulgence
Seminars like Make Your Own Walking Stick
Ask Me About My Motorhome – members can display their vehicle on Open Day
Fashion Parade
Photography competition
Poetry reading
Dance Classes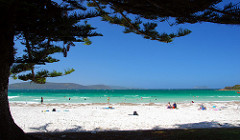 There's also a food court, places to refill gas, a church and a radio which will broadcast daily announcements via UHF.
The week will end with the Rally Ball where members will dress up in 40s and 50s attire with a slight military twist.
The rally is extremely well run and culminates with the Rally Ball which asks members to dress up in 40s and 50s attire with a touch of military. Members can dance well into the night and then say good bye the next day as each heads on for their next adventure.