Australia's Outback is like no other and there's no better way to see it than from your own caravan. Whether you're are riding through the Nullabor winds, venturing across the Eyre Highway or tackling Savannah Way, your caravan's health and your own safety should be top priority.
We've outlined some tips to help you get where you're going with the least fuss:
Preparation
Make sure your car is in tip top working condition and that your gas and fluids are at their optimal levels.
It may be worth taking your caravan to a mechanic so that they can go over your vehicle – it's much cheaper (and saves time) doing this before you head off rather than whilst stuck on the side of a dusty highway.
Tyre Check
Purchasing high-quality tyres is money well spent. You wouldn't walk the desert in cheap shoes and neither should you expect your caravan to drive great distances with basic tyres. We recommend you also carry two good spares with you.
Repairs Kit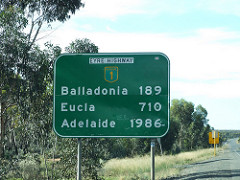 Like a Boy Scout, you always want to be prepared, so ensuring that your Emergency Repairs Kit is fully stocked is essential. We recommend you take the following:
Comprehensive Tool Kit
Duct Tape
Liquid Nails
Zip Ties
WD40/RP7
Wire
Lead light or Torch with spare batteries
Planning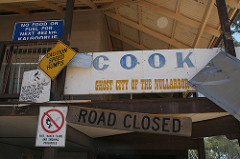 Take your time to plan out your journey, you don't have to stick to it but it's good to know the general gist of where you're going so people know where you are going. It's also a good time to learn the lay of the land by familiarising yourself with refueling stations, distance between fuel stops, attractions, great pubs and the best roadhouses.
If you are heading into the desert or driving through Aboriginal land you must have a permit to give you permission to visit private land. Make sure you plan ahead as some permits can take up to 10 days to be granted.
If you are planning on doing any fishing (which is not allowed on Aboriginal land) make sure you understand the laws around fishing for that state.
If you're planning on doing some remote touring and you need a more reliable caravan, talk to us about caravan finance. Either call us on 1300 889 669, or simply apply online today.