The great Australian road trip: an epic journey around the country that many people embark on both young and old.
Unlike a typical holiday that lasts for a couple of days or a couple of weeks, the great Australian road trip is one where travelers take their time to surround themselves with the stunning landscapes, vast outbacks, and amazing national parks this country has to offer.
It can take 12 months or longer to truly see what this country has to offer. Thanks to Australia being one of the world's safest countries for road travel, plenty of Aussies have this item on their bucket list.
As you can imagine, a road trip of epic proportions carries with it some extensive planning and preparation.
If you're going to partake in a nomadic expedition around the country for the first time, we've put together this comprehensive road trip starter guide to help you prepare for your journey.
Let's go!
Getting Ready
Excited as you may be to get on the road as soon as possible, you can't start your road trip without making sure you are ready. And we mean really ready! There are many things that you need to prepare in regards to safety, comfort and contingencies, all of which are essential for the long road ahead.
Precautions
Though Australian roads are safe for travellers, there are still certain precautions that you must take. Our continent has vast and unpopulated areas where you might experience some trouble. From break downs in the middle of nowhere, a rogue kangaroo that jumps out in front of you or an emergency stop over in a small town, accidents can happen anywhere. It's a must, therefore, that you get travel insurance before hitting the road to cover any unexpected emergencies.
Take the time to research your route and find out where all of the petrol stations are located. Determine when and where to refuel because there's no bigger problem than running out of petrol in the middle of nowhere where you might not have mobile phone service to call for help. Choose a route with tarmac too and stay away from dirt roads, unless of course you're travelling with an adequate vehicle, or you're in danger of getting stuck without any backup. Remember too that in the Northern Territory, traveling on dirt tracks with a 2WD is illegal.
License, Driving Rules and Traffic Signs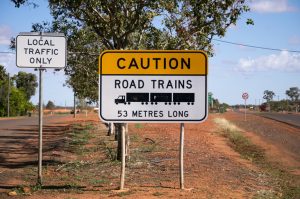 Make sure that your license will remain valid for more than a year if you plan to travel continuously. If you're an expat, see to it that you have an acceptable driving license. Make sure your visa isn't going to expire while you're on your road trip too.
Carefully study the driving and traffic rules in Australia and make sure to follow them, especially the speed limit. Remember that speed limits and even some road rules vary from state to state, so research them well beforehand. Learn the traffic signs that you'll encounter on the road; they are very helpful in finding your way around, particularly if your GPS plays up while you're on the road.
Image courtesy Flickr David Elliot
Handy Tips
If you run out of mobile data or you're not getting a strong internet signal, you can make a stop at McDonald's. They have free Wifi so you can search the web for weather news, traffic updates, available accommodation, or to simply stay in touch with loved ones back home. If there's no Maccas then you could try your luck at another local restaurant or cafe.
To get a well-needed shower without needing to check in at a hotel or motel, you could stop at a local beaches as the majority have free showers that you can use. Otherwise some petrol stations have hot showers you can use for a couple of dollars. In terms of getting around the country, downloading Google Maps on your phone is a good idea. It will give you access to a complete road map of Australia even when you are offline, though as a backup it doesn't hurt to have a paper map too! See below for some essential travel supplies.
Travel Supplies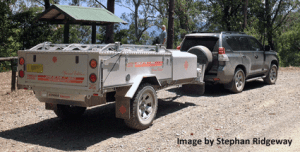 Do not forget to bring enough supplies! In fact, bring more than you think you'll need, especially essential things like water and spare batteries. The things that are essential to a long trip include a first aid kit, a physical map of Australia for backup, a power inverter, toiletries, food and water. Never leave without them. Resupply at every town or city because you'll never know when your next stop will be.
A portable stove will come in handy even if you have a kitchenette in your motorhome. Also, make sure to bring any necessary tools for simple vehicle repairs. You may have to change multiple tyres on the road, so make sure that you are ready for this.
Long periods of driving can start to get dull and tedious, so bring some sources of entertainment with you. Bring music or movies for your mobile devices, and don't rely on online streaming because remote areas of Australia have weak internet coverage unless you have satellite Wifi onboard. Bring along some books, magazines, board games, playing cards and even some outdoor games or sporting equipment. You'll be surprised how these simple objects can be a lifesaver on the road.
There are ways you can find available internet while you're travelling, though if you're travelling through the Outback it's not a bad idea to have a satellite phone with you too in case of any serious emergencies.
Must Have Apps For Your Road Trip
Wikicamps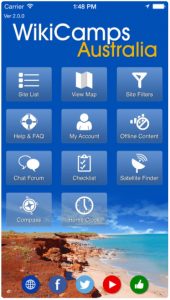 This app is fantastic for anyone thinking of doing a road trip in Australia. Have easy access to information on camping sites, caravan parks, hostels, toilets and showers, satellite finder, a trip planner and much more.
You can also download the data to your phone if you know you'll be in an area with litte to no Wifi connection.
The filters are great too, choose to show only sites that are pet friendly, toilet facilities, power available, anything you need.
Emergency Australia
This is a great app that will allow you to stay up to date with any official emergency warnings or incidents, including bushfires, cyclones, floods, storms and any other kind of severe weather event.
Toilet Finder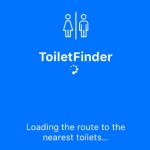 Incredibly useful, the Toilet Finder app is free to download and will let you know where the closest toilet is to your location!
It shows you toilets located in shopping centres, restaurants, petrol stations, and public toilets with ratings and lets you add toilets that might not yet be listed.
Roadtrippers
This awesome app will help you plan your journey and find incredible places to visit along the way. You can map out your road trip journey and learn what other users did along the way, plus access free travel guides and itineraries.
Fuel Map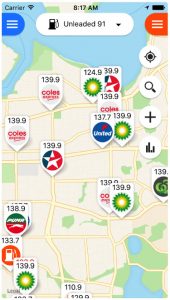 The developers behind Wikicamps have created this free app that lets you search for fuel stations.
Search for servos nearby or at any location that you're heading to. It even includes the price of petrol!
The filter is quite handy too; whether you're searching for a particular petrol station chain, the lowest price or type of fuel and facilities, this app is a very handy indeed.
MAPS.ME
A highly detailed map that covers points of interest, accommodation and more and you don't need an internet connection to use it!
Waze
This handy free app gives you live traffic data, directions, traffic reports and GPS navigation. The content is user generated so users report on any traffic incidents, speed cameras and more. Avoid traffic jams and find the fastest route to your destination.
Road Trip Destinations
An Australian road trip plan will not be complete without a list of destinations. Six states and two territories make up the country, covering up to 7.7 million square kilometres of land area. Within this massive continent are some incredible scenic drives that are perfect for first-time travellers.
New South Wales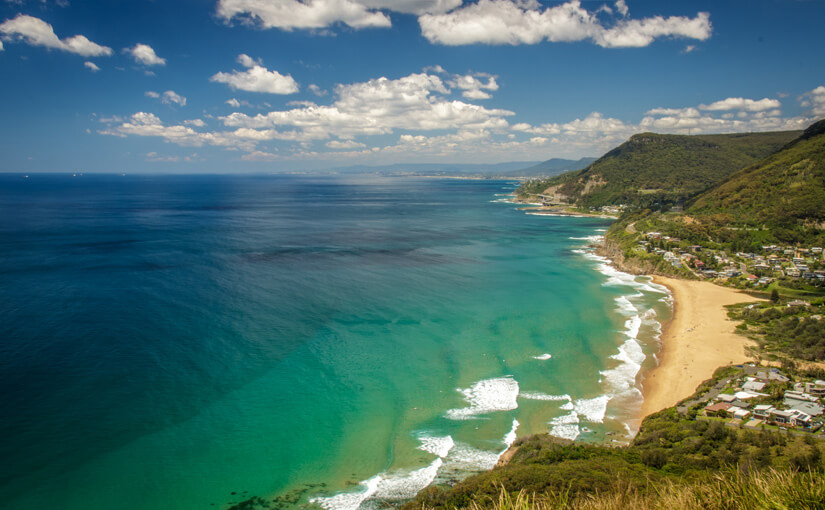 New South Wales offers enjoyable road tripping all-year-round. The winters are mild, and the summers are cyclone-free, so anytime is the perfect time to explore the popular coastal scenic drives. One of which is the Grand Pacific Drive, a 140-kilometre route from the Royal National Park to Jervis Bay. You'll be driving on the Sea Cliff Bridge that stands 30 metres above the pristine blue waters. This coastal drive will also give you fantastic views of a vast rainforest and rolling green hills.
After driving by the sea, you can continue your NSW road trip to Alpine Way Drive. It is a 108-kilometre road trip along the highland towns of Khancoban, Thredbo, and Jindabyne; and through the Kosciuszko National Park. You'll be driving on the side of Mount Kosciuszko, the highest peak in mainland Australia. The alpine climate in this region attracts many road travellers. If you got time, make a short stop and go snowboarding, skiing, or hiking, which are some of the popular activities of visitors in the area.
Victoria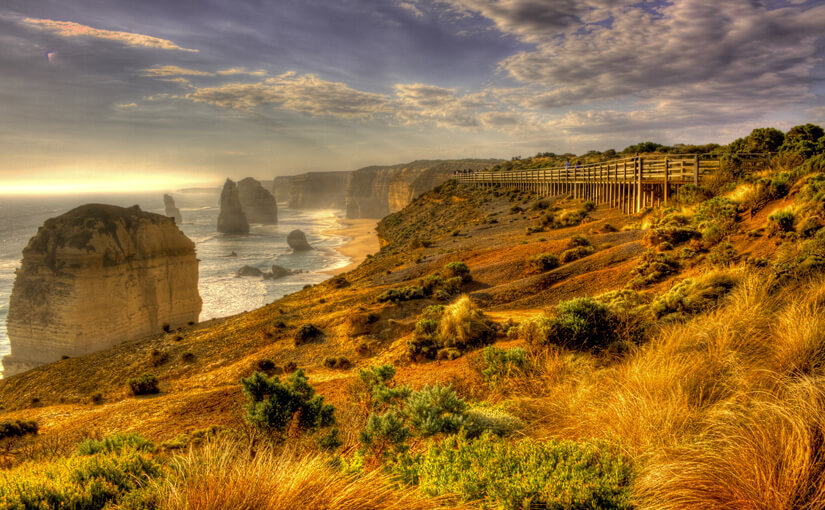 Victoria is characterised by its cooler winter and spectacular alpine environment. It is also home to some of the most iconic drives in Australia, including the Great Alpine Road. This is the country's highest sealed road that will give you awesome views of snow-topped mountain ranges and stunning pastures. It runs 339 kilometres long from Wangaratta to the famous Victorian Alps.
You will also find the Great Ocean Road in Victoria. Arguably the best scenic drive in Australia, the 243 km road stretches along the southern cliff line from Torquay to the border of South Australia. This road is the largest war memorial in the world, built to commemorate the soldiers killed in World War I. In this road trip, you'll also see one of Victoria's famous tourist attractions, the Twelve Apostles. You'll also witness the beautiful seascapes, numerous national parks, and migratory whales during winter.
South Australia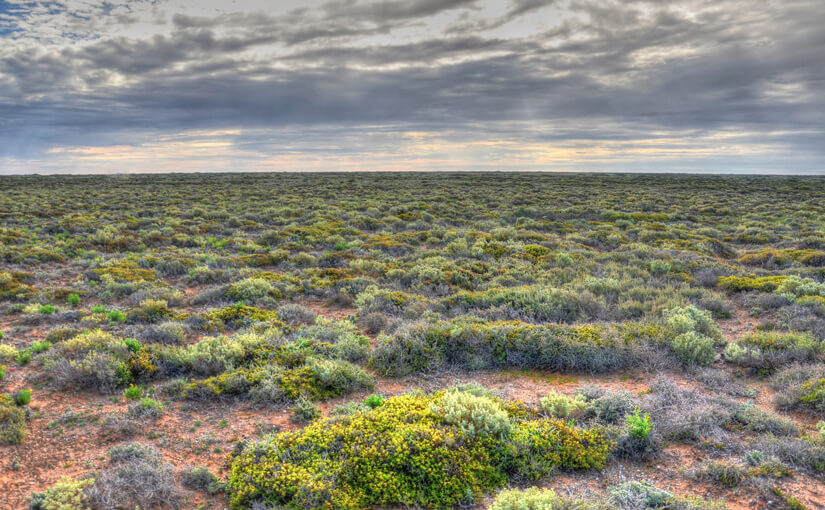 Striking peninsulas, great parched deserts, breathtaking cliffs, and numerous wine regions are some of the best natural wonders that you'll get to see in South Australia. Where should you start? How about an outback adventure at Googs Track: a 200-kilometre dune-filled track from Ceduna to the Transcontinental Railroad near Tarcoola. It's a good road trip for beginners as the single-lane path only has a few elevated parts and infrequent rocky portions.
If you think Googs Track is a walk in the park, then head to The Simpson Desert for a more challenging road trip. You'll have a memorable dune bashing adventure. Once you get the hang of it, you can try one of the more challenging tracks of this desert, the French Line. Bear in mind you'll need a 4WD for this trip!
South Australia's last scenic drive in this list is probably the most popular one. You might be surprised to know that it has not much to show, except miles and miles of empty land. No, we're not kidding. The Nullarbor Crossing is a 1200km road from Ceduna up to Norseman in Western Australia and in the middle of nowhere. That's the beauty of it, though. Also, one of its legs is the longest stretch of straight road in Australia, the 90 Mile Straight. There might not be a lot to see but there is a lot to feel – it's a magnificent sight to see so much open space stretching on and on.
Western Australia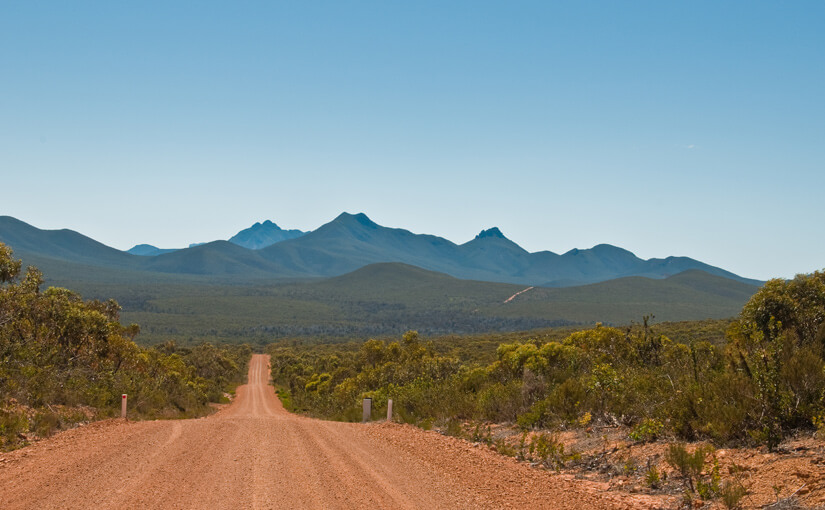 The Nullarbor Crossing will take you to your next destination, Western Australia. It's the largest state and stretches from the southern to the northern end of the country so you'll experience different climates around the state. Just like when you take the Coral Coast Scenic road trip. It's a 1247 km drive from Perth to Exmouth along the western coast of Australia, passing through the Gnangara-Moore River State Forest, Nambung National Park, and Beekeepers Nature Reserve.
The road is about 12.5 hours to cover on a continuous drive. But why do so when you can have fun snorkelling with turtles and dolphins at Ningaloo Reef. You can also discover the islands on Shark Bay and watch dolphins swim in Monkey Mia Beach.
Aside from the Coral Coast, Western Australia also has the Gibb River – Wyndham Road, a 660km dirt road through the Kimberley Region. This scenic road trip will treat you with views of arid savanna, sandstone mountain ranges, and beautiful gorges.
Northern Territory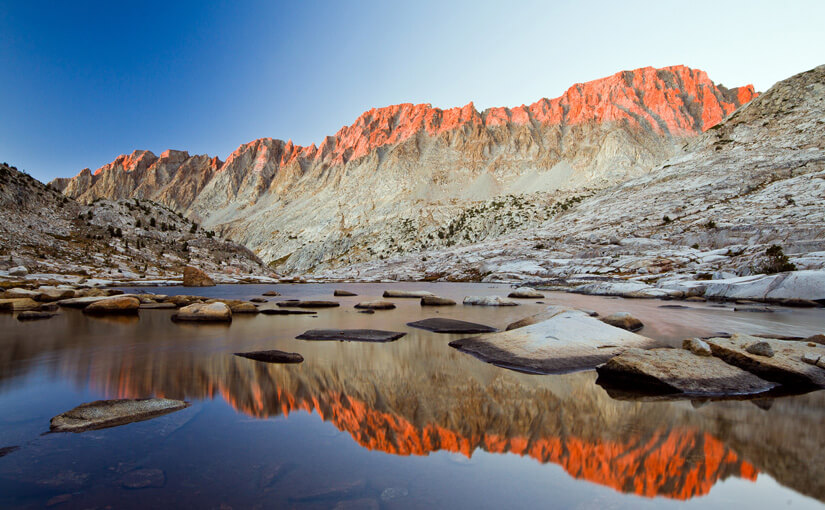 If you want to see some Outback desert landscapes on your road trip, as well as some stunning waterfalls, rock pools and vast wilderness, then head to the Northern Territory. It's where you will find the Red Centre Way (also called the Mereene Loop), a 1135 km road circling the popular Red Centre. Taking this loop, you will get to experience some spectacular natural wonders like the Kings Canyon, Kata Tijuta red rock domes, and the Ayers Rock monolith.
Another scenic road trip that you can do in the Northern Territory is through The Explorers Way. At 3028 kilometres, it is one of the great Australian road trips that you must not miss as a road adventurer. The Explorers Way starts from Adelaide in South Australia and goes to Darwin. This road trip will take you through the entire length of the state.
Queensland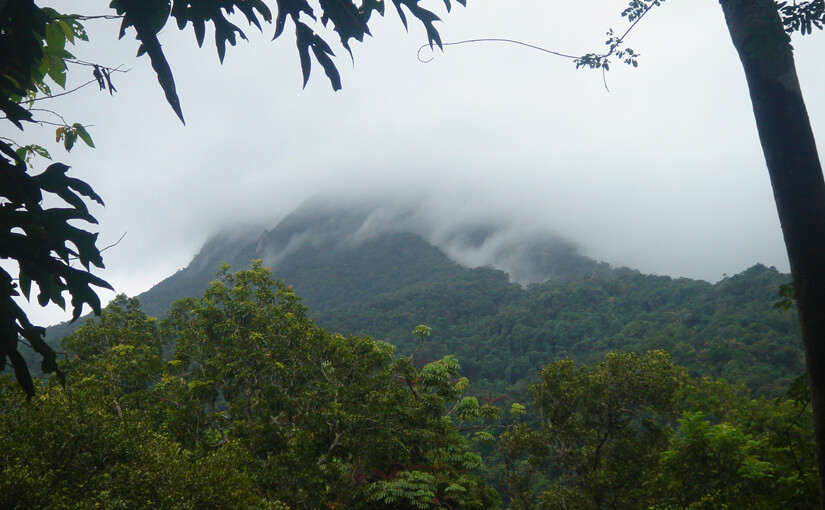 Take your caravan or RV to Queensland to complete your road tour around mainland Australia. This eastern state is popular amongst road trippers for its wonderful coastal roads, especially the Pacific Coast Way and Great Barrier Reef Drive. The former runs from Brisbane to Cairns, while the latter stretches from Cairns to Cape Tribulation in the northern end of Queensland. The two scenic drives have a combined distance of 1948 kilometres.
The Pacific Coast Way road trip will give you a chance to see the beautiful beaches of the Sunshine Coast, watch the humpback whales at Hervey Bay, and visit the Whitsunday Islands. On the other hand, two World Heritage Sites await you at the Great Barrier Reef Drive: The Wet Tropics Rainforest and, of course, the Great Barrier Reef.
Tasmania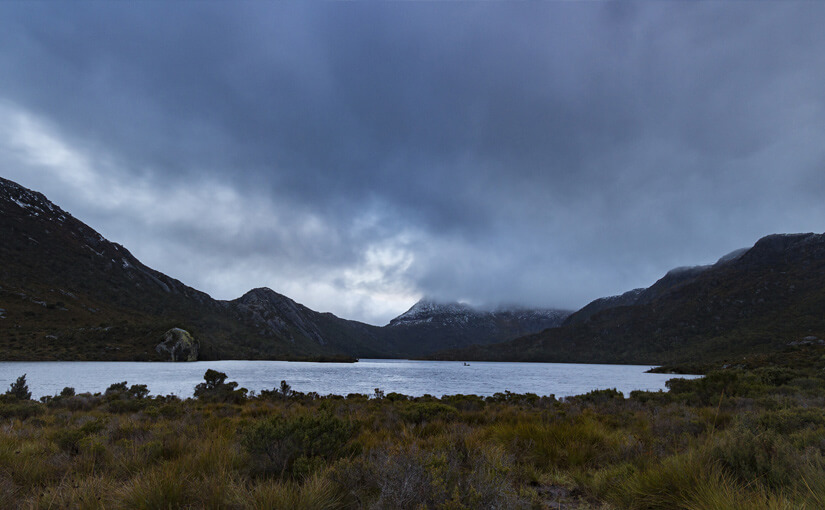 The island of Tasmania also has a lot to offer for first-time road trippers. When you drive around this state, you'll get to experience almost everything in an outdoor adventure. There are alpine areas, relaxing beaches, charming farmlands, and rugged wilderness. There are also two great scenic drives in Tasmania: the Great Eastern Drive and the West Coast Wilderness Way.
Natural Wonders like the Bay of Fires and the Freycinet Peninsula are what you'll see with the Great Eastern Drive. Meanwhile, driving at West Coast Wilderness Way will give a view of the Cradle Mountain, a great number of lakes, and the Franklin-Gordon Rivers National Park.
You can ferry your vehicle over to Tasmania from Port of Melbourne with the Spirit of Tasmania ferry service or hire a car once you arrive.
Your Vehicle Options
Now you know what the states and territories have to offer, you need to secure the most important requirement of an Australian road trip: the all important vehicle! There are several options to choose from:
Camper trailer
Caravan
Campervan
Motorhome
Camper Trailers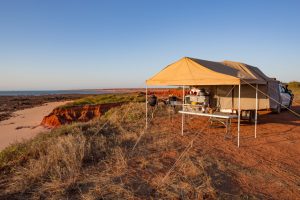 A camper trailer is the best choice if you are on a limited budget. It's a unit that you tow with your car and has all the essentials to survive living on the road: a bed, a portable exterior kitchen, and plenty of storage. It typically has canvas sides and roofing and is the smallest vehicle option for road tripping, which makes it the easiest to transport as well. Sedans are enough to tow camper trailers as long as you have a towbar.
Caravans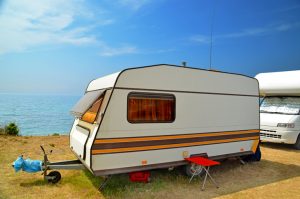 A caravan is also a towed vehicle, but it's larger and more luxurious than a camper trailer. Inside, there's a separate bedroom, toilet, and kitchenette; plus, additional space for storage. Caravans have more solid structures, making it more ideal in harsh weather.
However, a caravan is more expensive compared to a camper trailer. It is also bigger and heavier, requiring a larger vehicle to tow it, like an SUV. A caravan will also require more fuel for the tow vehicle. If you weigh up your options though a caravan could be the better choice for you. Once you've parked you're essentially setup and have somewhere to rest.
Campervans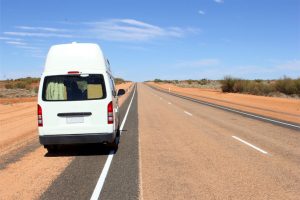 Travelling in a campervan, also known as camper or RV (recreational vehicle), is luxury outdoor living at its finest. It is the most secure among the these vehicle options, as it's a single unit and doesn't need towing by another vehicle. A campervan can have premium features, equipment, and accommodation, like your own shower, heating and air conditioning system, toilet, and water heater.
Sounds good, right? The only downfall is that it's also the most expensive option. There is a more significant upfront cost however it's worth it if you're after comfort and convenience. There are cheaper options of course but you just don't get as many features. You might just have space for a bed and your supplies (maybe a small fridge too), and this could be perfectly fine depending on the level of comfort you and your passengers want.
Motorhomes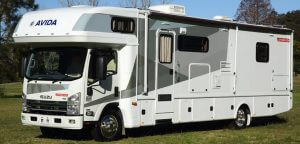 Campervans and motorhomes are often referred to as one vehicle. Campervans are essentially motorhomes but the size of a van. Motorhomes are typically larger vehicles, like a truck or bus, that's converted to be self-contained home while travelling. Because of the wider space, motorhomes have divisions for each room and can accommodate more people on a road trip.
Just like campervans, motorhomes can be very expensive. But if you are up to building a DIY motorhome, you can lower the cost significantly.
What next?
We hope this guide has given you some direction on how to plan for your great Aussie road trip. There are plenty of fantastic resources out there to help you be even more organised. Whichever Australian road trip vehicle you choose, Aussie Leisure Loans can help you get the right financing for it. We can help you get the best rates for your new camper trailer, caravan or campervan.
Call us today and get pre-approved by talking to one of our finance experts.