We know what it's like when you have your sights set on something and find yourself in a rush to sort out the finance.
Whether it's a boat, campervan, motorbike, jetski or any kind of leisure vehicle, once you've made the decision to buy you're ready to take it home then and there. But you have the gruelling wait to sort out finance.
At Aussie Leisure Loans we're here to help you get what you want, fast! That's why if you have all the following details in order, and there are no complications, we can provide fast turnaround on finance.
By fast, we mean within hours we can take an application, obtain approval, and have the documents in your hands on the same day.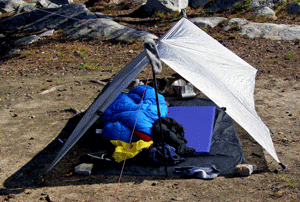 Fast approval in 5 easy steps
Follow these steps and you could be packing your new caravan or boat ready for the Easter break.
Firstly,

apply online

and have the following at hand;
Certified copy of drivers licence
Copy of Medicare card
Proof of income (2 most recent payslips)
Rates notice if you're a home owner
Once approved we send you the documents (this can happen in just a few hours).
You sign the documents and return to us.
We forward everything to the lender for settlement.
You pick up your new caravan or boat once it is settled and ready. *Some dealers may even release goods on confirmation of settlement.
*This applies to dealership sales. There can be delays when it comes to private sales as we will need registration papers and documentation from the seller.
So what are you waiting for? You could get that new camper trailer or boat in time for Easter. Simply call us on 1300 889 669, or apply online to get things moving, and even approved today.

Feature image by Diana Parkhouse on Flickr.