Buying a used caravan is a wise financial move but we understand that it can be quite daunting. Given the risks that goes with purchasing anything second-hand, one can't help but feel a little uncertain about their decision. So, we're here to quell your worries about buying a used caravan! As long as you know what to look for when shopping around, a used caravan purchase could be one of the best decisions you've ever made.
To help you out, we created a handy guide and checklist of everything you should consider before sealing the deal.
Know Your lifestyle
The biggest consideration when buying a used caravan is your lifestyle as this will greatly affect the caravan you need to purchase. Start by asking yourself:
How many people will I be traveling with?
Where do I want to go?
What creature comforts do I need when traveling?
By answering these questions, you'll determine the right size of the caravan, as well as its features and amenities. You'll also be able to set the maximum age of the caravan you are willing to buy and the mileage it has logged so far.
Set a Budget
By determining how much you are capable of spending on a used caravan, you can narrow down your choices. This makes it easier for you to arrive at a decision.
One good thing about a used caravan is its cheaper price. You can buy a top caravan model from 3 to 5 years ago for a significantly lower price than a brand-new entry-level model. However, you should always keep in mind the budget and stick to it no matter how many great used caravans for sale you encounter.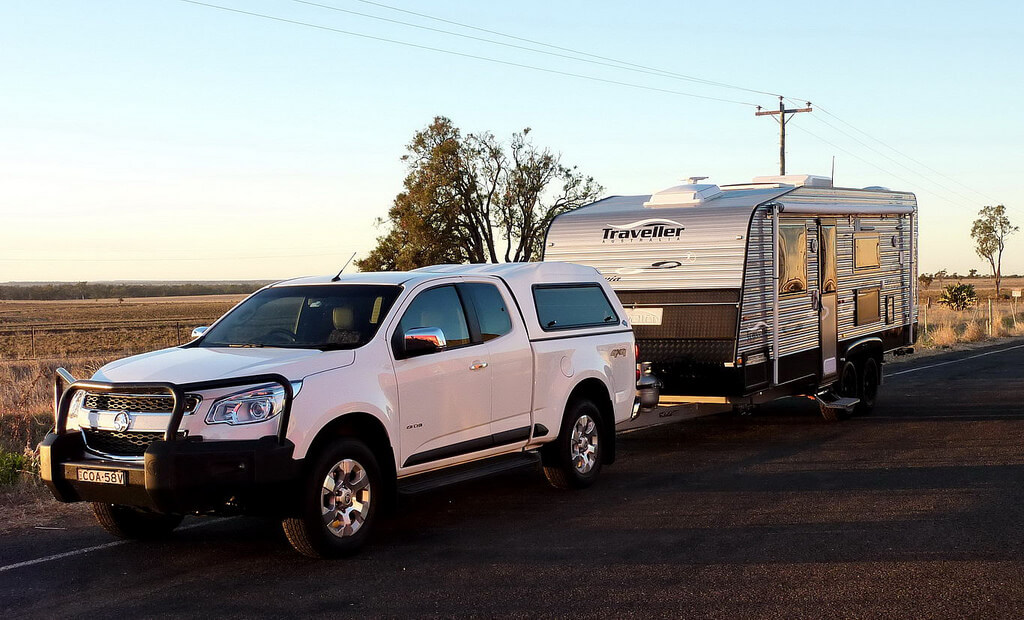 Do Your Research
When buying a used caravan, be prepared to do a ton of research. From learning the different makes and models of caravans that fit your lifestyle and budget. Make sure to list down at least three choices and once you're done, find reviews for each of your shortlisted used caravans online so you can rank them accordingly.
Afterward, browse through the different used caravan dealership websites. Don't forget to compare prices, specs, and features. When you've found the used caravan you're looking for, then it's time to schedule a personal inspection.
Read our other helpful article: Buying A Caravan…New or Used?
Perform an Inspection
Researching online will bring you closer to the right used caravan, but a personal inspection will help you decide whether to buy it or not. It will let you see any defects that weren't mentioned in the seller's post. A personal inspection will also allow you to compare the specifications and features advertised to the actual ones and see if they check out.
When going for an inspection, don't forget to bring a tape measure, a torch, a damp metre, and a camera phone. All of these will help you take the important measurements and inspect the caravan thoroughly. If you know someone who owns a caravan, then bring him/her along for a second opinion and to make the best informed decision.
During the inspection, take your time to check everything from the caravan's interior to the exterior. Below are what you need to inspect. Make sure that everything is working well and in great condition before signing anything.
Interior
lights and other electronics
water sources like the tap and shower
appliances
furniture
walls and the ceiling
cabinets, cupboards, drawers, and other storages
signs of dampness
NO leakages
insects or pests
presence of bad odours
Exterior
body, roof, and the under part of the caravan
windows, doors, and locks,
tyres, brake pads, axles, and suspension
the headlights, brake lights, gas, and electrical connections
chassis and the battery
compatibility of the hitch with your car
NO rust anywhere
Ask the Seller
After your inspections you must ask the dealership or private seller important questions before buying a used caravan. Even though the rig appears to be in good condition, there is still some information that you need before making a definite decision. Here are the questions you need to ask.
What is the caravan's age?
How many previous owners has it had?
Where has it been driven before?
Where has it been kept?
Is there any service history log and other relevant documentation I can see?
Are spare parts for this model still available in Australia?
Caravan Finance at Aussie Leisure Loans
Once you've ticked off everything in this checklist and you feel satisfied, then you can go ahead and purchase the used caravan.
If you have any questions, just call Aussie Leisure Loans on 1300 889 669 or send us an enquiry online.
Related Articles:
Tips for Purchasing a Used Caravan