Summer is a great time to explore the Northern Territory. It's the season when the Jim Jim Falls in Kakadu, Katherine Gorge in Nitmiluk National Park, and many waterholes in Alice Springs are at their fullest. Summer is also when the vegetation is blooming in the George Brown Darwin and Olive Pink Botanic Gardens.
But summer, which runs from November till April, is also the wet season in the NT. That means your holiday trip will be punctuated with spectacular thunderstorms, high humidity, and flooded roads. Driving an RV or caravan can be extra challenging with heavy rains pouring every other day. These conditions are conducive to accidents and serious vehicle damage.
If you're committed to having a holiday in the NT during wet season, you need to be doubly prepared to avoid any dramas. You must plan your activities well, make the RV or caravan impenetrable, and practice driving for the wet season. Here are some tips to an epic Australian road trip.
Prepare your RV or Caravan
Travelling along flooded roads requires a vehicle with high ground clearance, which means only an RV or modified Caravan will do. But that's only a part of what you need to survive a holiday in the NT during wet season. You must also ensure that the vehicle is completely waterproof.
Before your trip, have your RV checked for damaged sealants and get them serviced right away. It will also help to ask automotive experts on how to make the vehicle withstand heavy rain for days. If modifications are required or particular parts need special attention, have all of them done to make sure that the RV or caravan has the utmost reliability.
Another important preparation is ensuring the tyres are in great condition. They should have adequate tread depth, which is at least 1.5mm. The treads remove water from the road so the tyre will have contact with the road surface. The deeper the treads are, the better your tyres can deal with flooded roads.
Your tyres should also have accurate air pressure. The correct measurement is usually indicated in the owner's manual, but you can also ask your trusted mechanic for expert advice.
Learn Suitable Driving Techniques
A holiday in the NT during wet season requires a different driving technique than what you are usually familiar with. You'll encounter roads submerged in feet-high of water, enough for your RV or caravan to experience aquaplaning — a situation wherein the tyres are raised off the road surface, preventing your vehicle to move forward.
Many roads will also be slippery, or will have cracks and holes on them, visibility can be poor during downpours… All of these can cause you to lose control of the vehicle which is why you can't speed up. Instead, you must travel a safe speed so you can assess the road conditions before moving forward.
If you see any puddles, try to go around or straddle them. When encountering floodways or creek crossings, take time to establish their depth. Be wary of flash floods and strong flowing of water. Never make sudden braking/turning or your vehicle will skid and tip over. Your driving must always be smooth and controlled.
Lastly, make sure that your headlights are turned on and on low beam, especially when there's reduced visibility. Hazard lights must also be switched on. It will help rescuers see your RV, or tow car and caravan, should an emergency arise.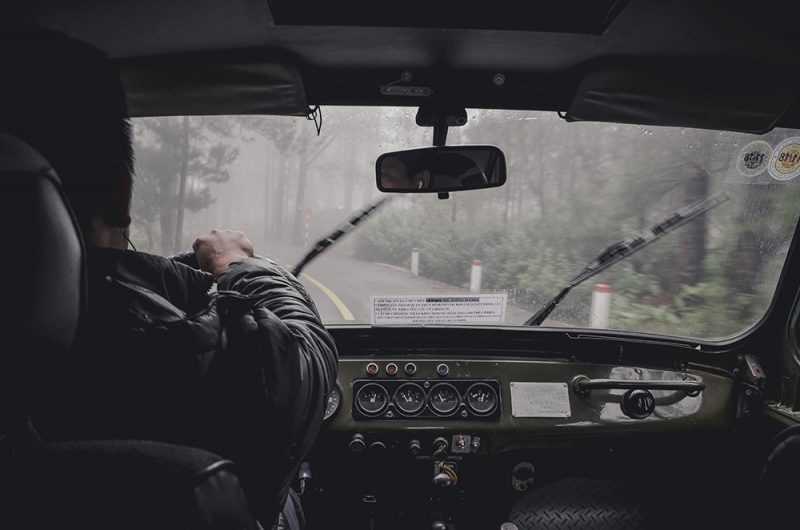 Plan Your Activities
When your vehicle is ready and you've learned how to drive in wet conditions, the next thing to do is plan your activities well. Before starting your journey, check the weather in the towns or cities you are heading to. Installing a weather app on your phone and bringing along a UHF radio are also recommended for real-time weather updates.
Check which roads are passable en route to your destination. You can do this by visiting the website of the local council's transport department. On the road, visiting the tourist information offices and local police stations should help you get on the right route. Asking motorists travelling from the opposite direction will also help.
It's also best to know the status of each NT attraction you plan to visit. Call the respective visitor centres ahead of your trip to find out if the sites are open and what activities are possible to do. This will set your expectations straight and help you create a more appropriate itinerary.
Lastly, make reservations with caravan parks for your holiday in the NT during wet season. Be strategic about your selection and choose only the caravan parks nearest the most attractions in Northern Territory. This will ensure that you'll have a safe place to go should the weather prove it impossible for an outdoor adventure.
Activities Inside the RV
With these tips in mind, you'll be able to enjoy your holiday in the NT during wet season, whatever the weather may be. Nevertheless, it will also be practical to have some family activities inside the RV at the ready, if ever you get stuck on the road.
One of the best things you can do is to watch movies. So, save as many movies as you can on your laptop. Better yet, organise a Wi-Fi hotspot and subscribe to Netflix for a wider array of film choices. Reading to your kids should also be a good bonding activity when it's pouring outside. Keep a stack of books available, including some of your favourites in case you want to do some personal reading.
Other things that will keep you entertained inside the RV are sketchbooks, iPad, playing cards, board games, and Uno Stacko. A game of charades or Pictionary will also do the trick. The important thing is to keep you and your family's spirits up, until such time the weather and the road are both manageable.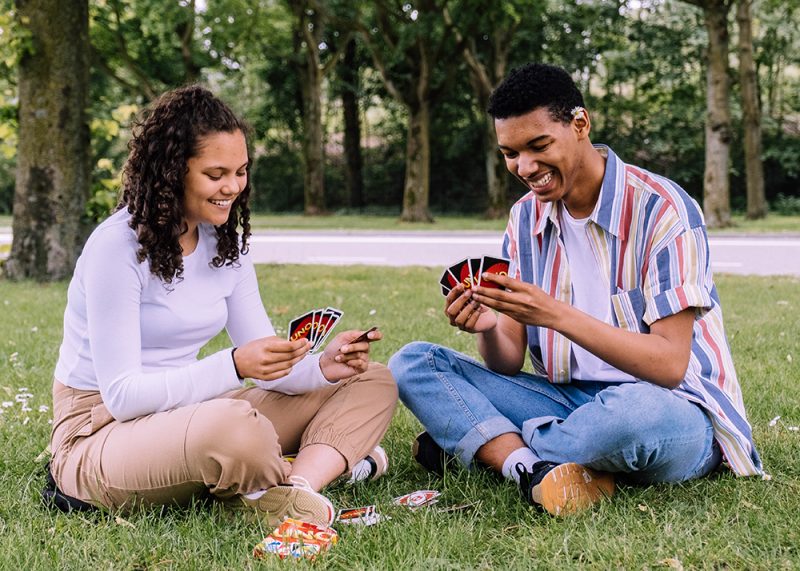 Buy your new RV with Aussie Leisure Loans
The Northern Territory is a great choice for a holiday destination this summer. You just have to be prepared for whatever this wet season has in store during your road trip. And the most important thing to get ready is your RV or caravan as this will be your home and means of transport on your holiday.
If you think your existing RV is not up to scratch for a Northern Territory adventure this summer, then maybe it's time to buy a new one. Aussie Leisure Loans can assist you with that. We can help you get a great deal on RV or caravan finance with a loan most suited for you.
Call Aussie Leisure Loans today on 1300 889 669 or get conditionally approved through our online application to start your holiday adventure in the NT this summer.